Skip to Content
Commercial Electric in Anne Arundel County, MD
All Spark Electric improves businesses and organizations with quality commercial electric in Anne Arundel County, MD. We are a full-service team comprising experienced and dependable electricians. We specialize in all aspects, from system electrical system development, installation, repair, and maintenance. Contractors, property managers, and business owners rely on us for their renovations and new construction projects. Whether you need an upgraded electrical system for your rebuild or a new energy-efficient one, our team is here for you.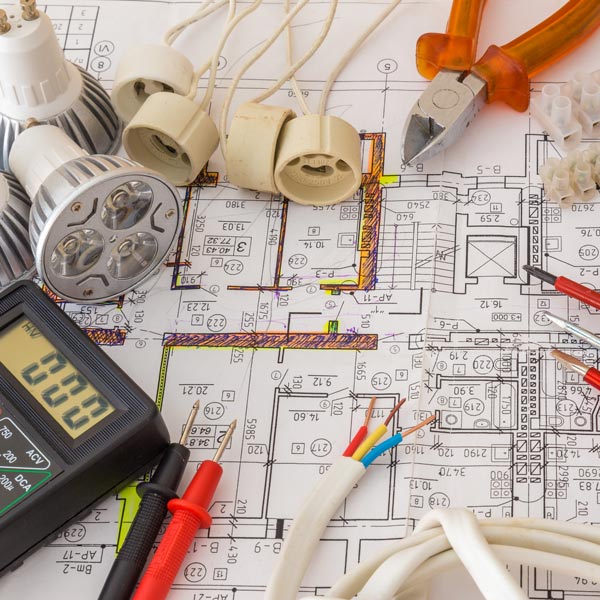 Electrical Services for Commercial Improvement
Commercial buildouts involve renovating, upgrading, or building new commercial spaces and customizing them to meet the tenants' precise needs. In this case, tenants are businesses or organizations occupying a commercial space. The commercial process can include all aspects of building projects, from interior and exterior design, plumbing, HVAC, and more. We specialize in electrical services for commercial buildouts. We tailor our services according to the needs and preferences of the occupying business or organization, ensuring they are set up for success.
What Do Electrical Buildouts Provide?
We provide personalized electrical buildout solutions to meet business demands. Small and large businesses receive the following by choosing us:
Customized Solutions
We'll tailor your electric systems to fit your business and workspaces' specific needs. We customize systems for all business types.
Safety
We devise and install electrical systems carefully, reducing safety hazards. All components are up to code and properly installed.
Style & Aesthetics
We can include modern lighting designs, smart lighting systems, and other features to make your commercial space appealing and on-brand.
Energy Efficiency
We use energy-efficient products like LED lights to reduce waste and your monthly energy spending.
Comfort for Customers & Employees
At All Spark Electric, we know how essential comfort and peace of mind are to your daily operations. A quality commercial space makes employees more productive and customers more likely to engage with your business. We'll partner with you, communicating with you throughout every step to ensure you get the electrical system you need. We can provide a fair, honest estimate according to your needs and project scope. We're committed to you from our first meeting to your final installation.
Contact Us for an Estimate Today